A podcast is a series of spoken word and audio messages that are focused on a particular topic or theme. The host(s) will talk about a topic that is related to the theme of every episode of the podcast.
What are the Benefits of Children Listening to Podcast?
Being a parent comes with thousands of questions running daily in your mind. If you are considering whether or not you should allow your children to listen to podcasts, consider these benefits for them:
It builds their confidence and literacy
Podcasts allow children to practice their listening comprehension of complex texts which is a crucial skill for them in the classroom. Research shows that audio builds children's confidence to speak in public and their literacy. Hence, podcasts can increase their reading accuracy by 52% and improve comprehension of the audio text by 76%.
2)  Podcasts boosts children's listening skills
Boosting your child's listening skills are very essential to their development. It teaches them to learn, and be better friends which in turn will improve their relationships.
Also, educational podcasts improve their active listening which in turn helps in problem-solving, leadership, and teamwork.
3) Podcasts improves children's imagination
Unlike television or books, podcasts offer the huge benefit of not creating imagery for children. This allows your little ones to listen to the stories, and imagine the words the host(s) is talking about.
Their brains will paint the characters and interpret the words said in ways that resonate most with the child.
4) It makes them creative
One of the most interesting and valuable benefits of introducing podcasts to children is that it makes them creative.
Children are naturally inquisitive and fast learners, after listening to a few episodes, they would want to try and create their podcast content. This allows them to research and learn on topics they are curious on and can contribute to their education. You can allow your child to make their friends listen to their show which will encourage engagement on the podcast and build their networking skills.
List of Fun and Educational Podcast for Children

Podcasts are an ideal tool for the periods that you want to fire up your kid's imagination and reduce their screen time. Instead of watching television or reading books, podcasts are a great alternative of how you can spend quality time with your child.
Either before bedtime or when traveling, listening to the episodes can be a good bonding experience and even improve your bedtime storytelling skills!
Although there are no many podcasts available for children, this platform holds great promise to inform, entertain, and educate your kids.  Here are five podcasts that your children should listen to.
1) Wow in the World
Do you want your child to be knowledgeable in science and technology?
If yes, tune them into the episodes of Wow in the World. The science, technology, and discoveries podcast teach your child fun science facts such as the hermit crab behavior, space vacations of the future, and the basic tech stuff.
2) Ear Snacks
To get your child intrigued by music-themed topics, Ear Snacks should be your podcast choice. This fun podcast provides a family-friendly blend of music, science, and art to toddlers.
3) Five Minutes with Dad
This podcast series stars a dad and his two young kids. Each episode features genuine conversations between the three of them about everyday things like courage, kindness, how to show love, and being a good friend. It allows children to listen in to teachable moments between a caring dad and his kids.
4) Aaron's World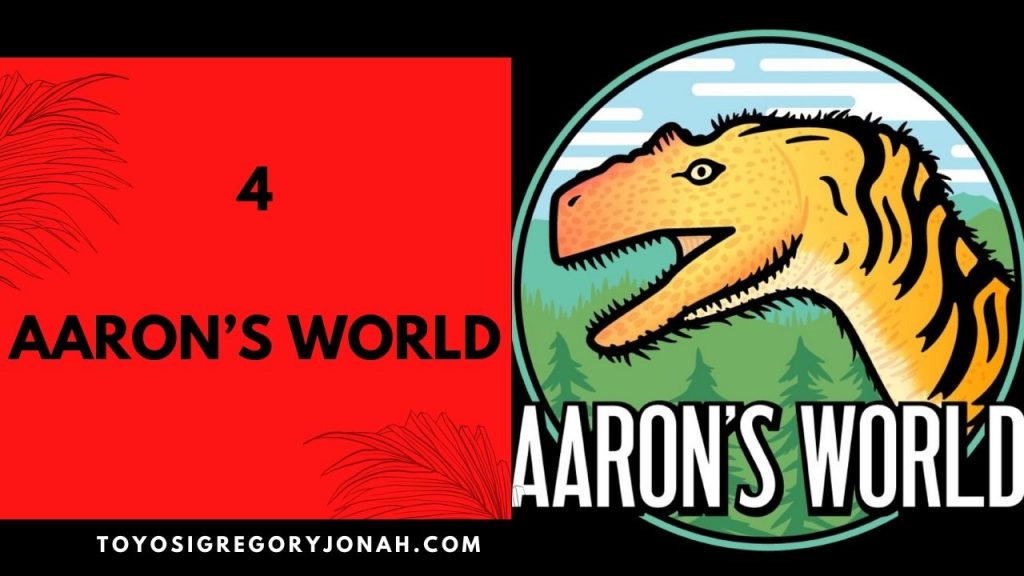 This is one of the few podcasts created by an actual kid, for children. Aaron's world is all about fun and creative things that children like; dinosaurs, science, and a sense of adventure. Each episode features a specific prehistoric creature, and the child, Aaron will make learning fun and educational for children as he builds a plot around the creature.
5) Circle Round
Children love fairy tales and adventures. Circle Round selects fairy tales and adventure stories for children between the ages of 4 to 10. The weekly show features famous child actors that children love that and see in their regular cartoons and game-themed shows.
Are any of your favourite podcasts on this list? Let us know in the comments below if we missed any. Happy podcast listening!