Layered sleeves anyone? Count me in 
Hello lovelies ,
Hope your weekend was amazing ? Ever wondered what else you could wear to a Nigerian wedding party asides the typical Nigerian asoebi or dress option ? Today I'm styling this beautiful CATALYN layered sleeve top from Desire1709 as an alternative outfit that can be worn to a wedding party or any other event/outing that one would normally want to wear a dress! In recent times I've been a bit anti – asoebi for wedding guest style (story for another day )  and I've decided that for every wedding i may get invited to this month or next , ill be dressed unconventionally but still super stylish and chic.
The CATALYN top comes in two variants and it features a 3-tier layered sleeves. I paired it with a wide leg pant in fuschia pink for extra color pop and length finished off the look with a cute rose detailed clutch for finesse and elegance ! I feel absolutely good and confident that ill be turning heads at any party if i show up in this ensemble.
Enjoy the pictures !!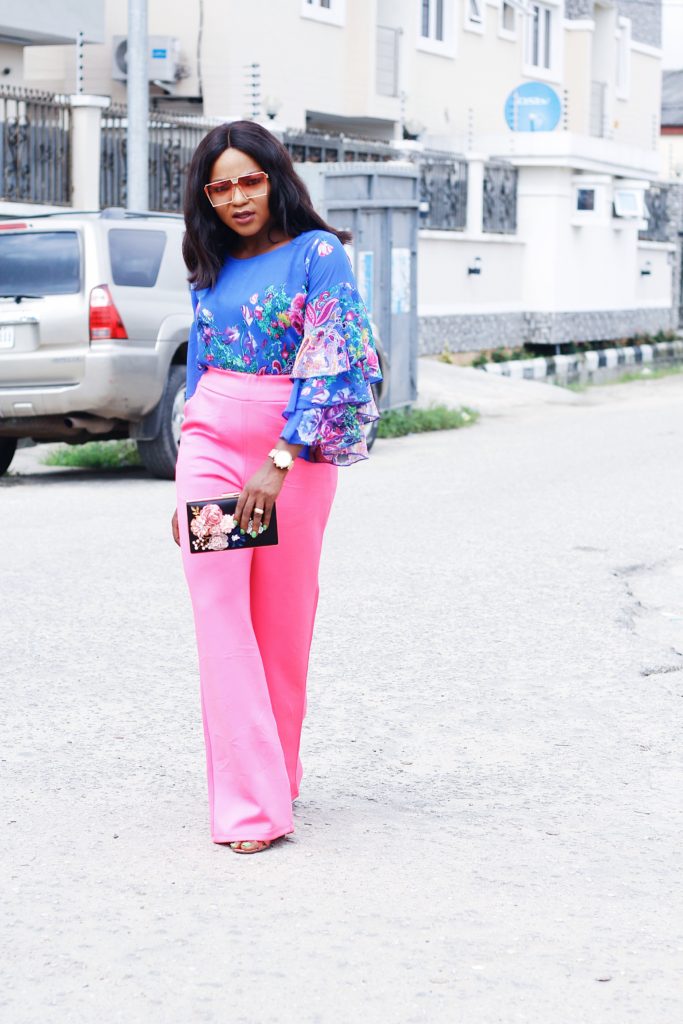 What are your thoughts about the look ? Where would you likely be wearing this to?Share with me in the comment section..
Thank you for stopping by
What I'm Wearing
Top : Desire1709 here
Pant : desire1709 here
Purse : Desire1709  here
Shoes: Gianvitto Rossi perspex heel sandal
Be sure to follow me:
Bloglovin ,  Instagram , Twitter , Facebook for updates.
Till next time…..