"Peek -a – back " – is that a word? or its just me trying to come up with a fun title hehe !!!
Guess who is excited!!! whoop whoop!!! (doing the maradona dance)
My birthday is officially 4 days away and although I'm super clueless as to what to do on that day (asides thank God), I'm super excited and thankful for the gift of life , good health and great family and friends!!!
So this is me saying if you have any ideas , plans or places you think I should visit (bearing in mind my birthday is on sunday April 30th and I have 2kids) , don't hesitate to leave me a comment down below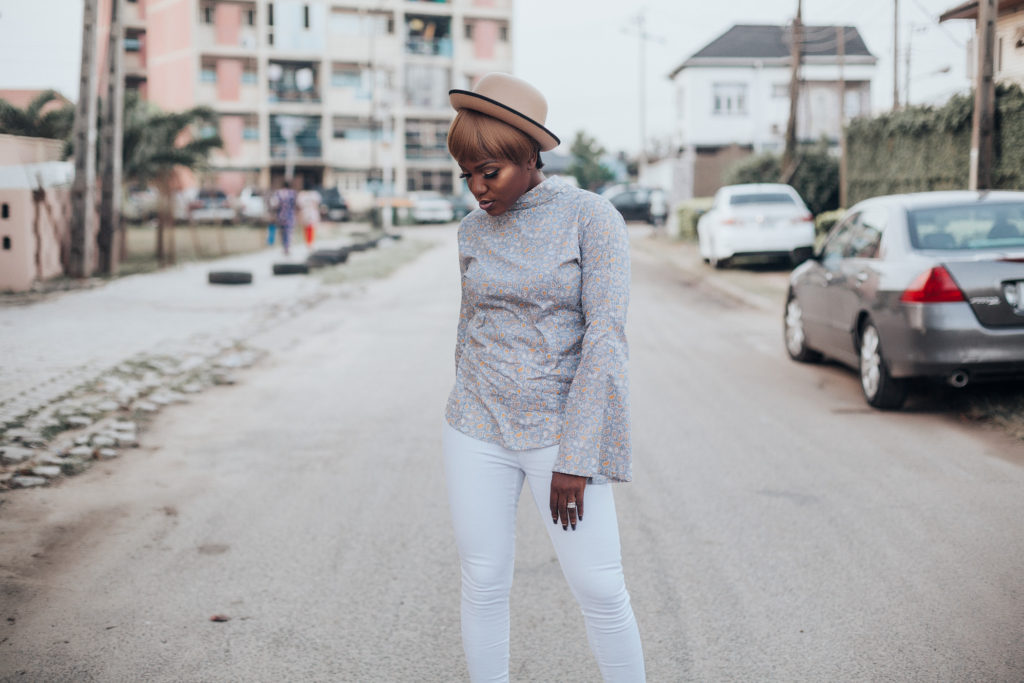 Back to today's post :
Lately I have been loving everything Asian inspired – from minimal fashion, to the razor cut pixie hair – which also explains my love for this desire1709 top.

I particularly love the paisley detail on the fabric, the statement sleeves and the bow details at the back!!! Gotta love it!
This shirt also reminds me of the wearing shirt backwards trend which I actually didn't like intitally but hey! – It's never too late to jump on a trend is it?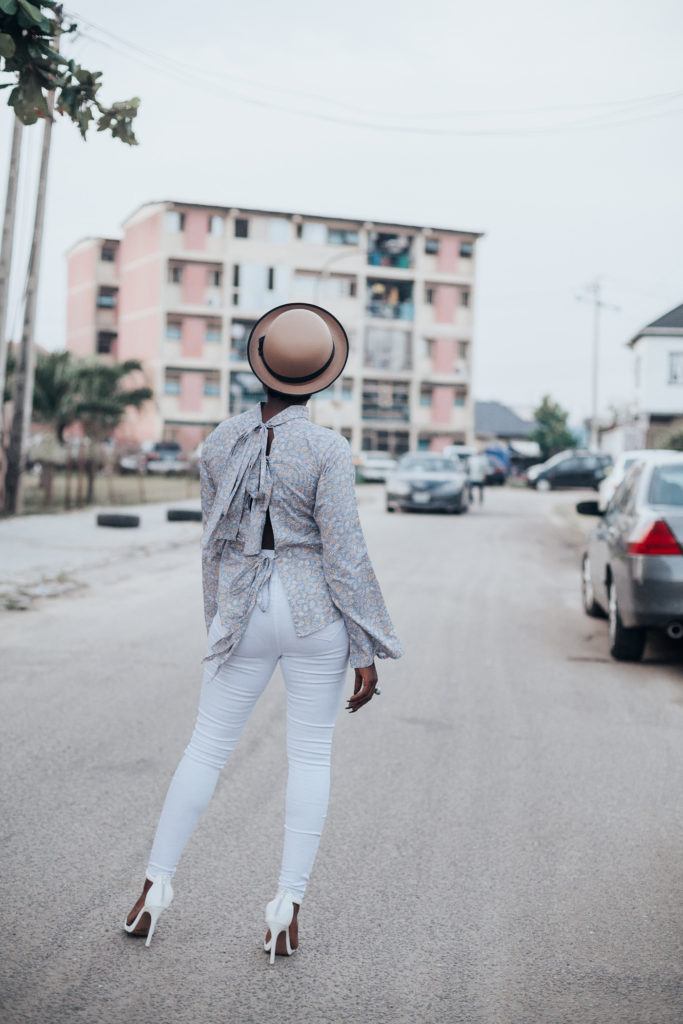 What I like about this particular shirt with the bow detail, is that it give me the opportunity to explore this trend but with a bit of a sweet grown woman twist to it.
Paired it with my good ol' soft white denim skinnies, a pair of white sandals and hat to finish off the look, it couldn't  be any more perfect!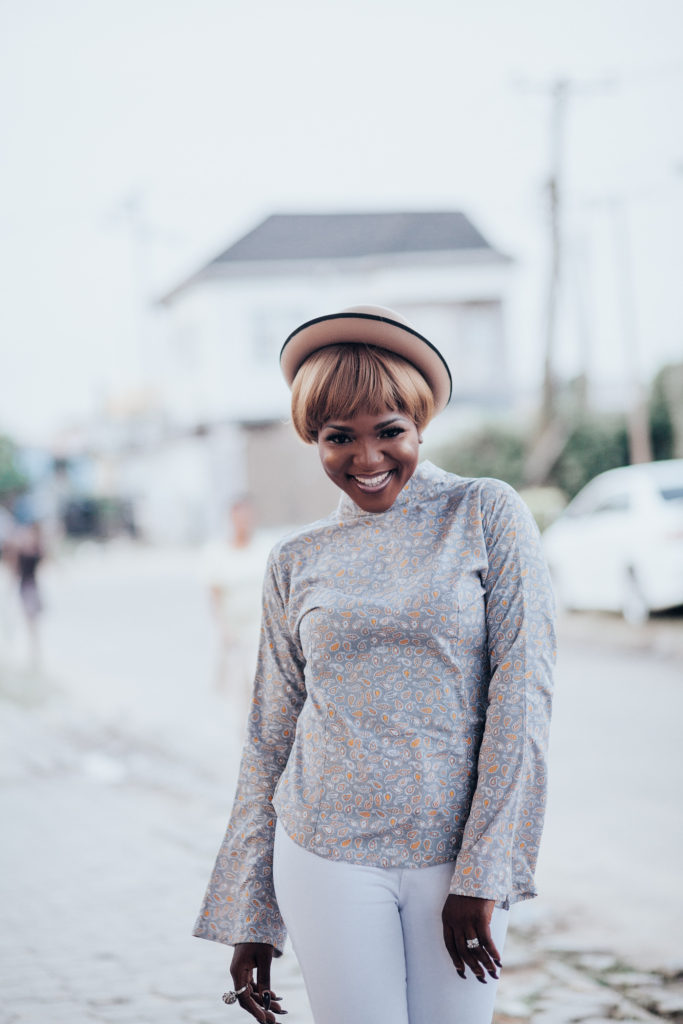 What do you think though? Are there any trends you're not too sure about as well?
I'm Wearing
Outfit : Desire1709 
 Make Up: Oma Artistry
Hair : Wig by SumbyLumby Beauty Affairs
Shot by : Ellisoft Photography
Be sure to follow me:
Bloglovin ,  Instagram , Twitter , Facebook for updates.
Till next time…..