Hello everyone ,welcome back to my blog…
Hope you had an amazing weekend ? This past days has been hectic ,plus the weather has been quite unbearable with the temperature being 40C or even more on some days and almighty phcn cannot just be nice and give somebody light…*pheww*why evils…
Anyhoo,I'm writing this post to give every mum a heads up….
Being a mum is not a ticket to become a shadow of yourself even though I'm aware it can be really overwhelming especially for new mums from being a carer , to being a cleaner , teacher , cheerleader , cook , handler etc …the list is endless and so overwhelming that some of us tend to forget ourselves…I mean forget to live , look good , dress well ,pamper your body and treat yourselves to some quality "me" time etc… Remind yourself always you are first a human being before being a mum and only a happy woman can be a good mum. Pay attention to yourself !!!
You are amazing and you are doing a fantastic job never let anyone tell you otherwise ..
I work in fashion and my job is a bit relaxed, but once I have to leave my house,I pay attention to what I'm wearing irrespective of where I'm going  . They say "dress how you want to be addressed " and I totally agree especially if you want anyone to take you serious..
On this day, I had a business meeting to attend so I decided to bring a bit of seriousness by wearing a blazer but not leaving the fun fashion girl side of me by infusing some color hope you like it as much as I enjoyed wearing it…
---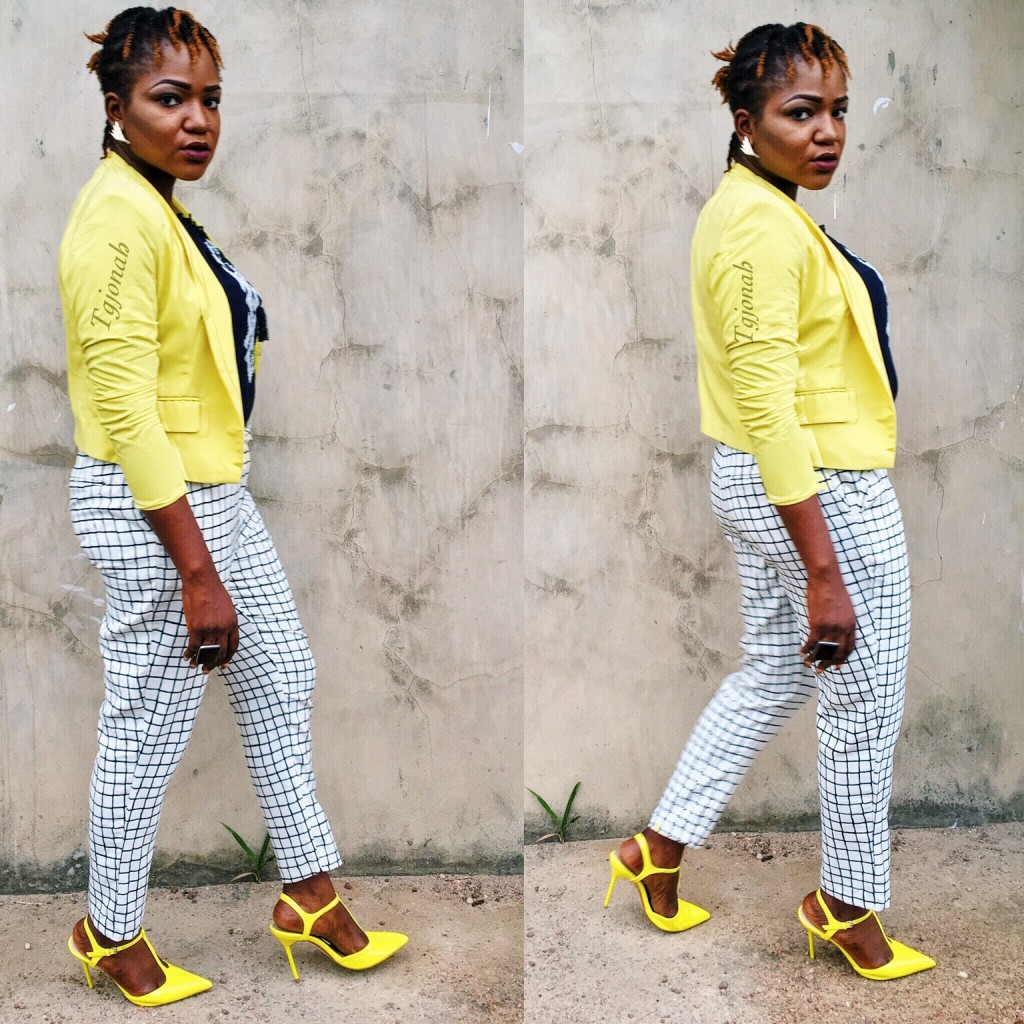 What I'm Wearing
Blazer :H &M
Top :H & M
Pant :desire1709fashion
Shoe : Zara
What are your thoughts? ill like to hear them.
kindly leave a comment and don't forget to share.
Thanks for stopping by…x
TGJ.